Fishing Tournament Team Registration
This year's tournament once again includes three youth big fish categories, and the weigh-in will be held at the Go Fish Education Center in Perry. Last tournament we paid out a total of $3,250 to winning individuals and teams in the tournament in addition to raffle prizes.
Click HERE to fill out the team registration form.
Download the full list of rules, logistics, and tournament format HERE.
Place: Fish any body of water, except commercial fish hatcheries.
Check-in/Weigh-in at the Go Fish
Education Center, located off exit 134 on I-75.

Date: April 1, 2023
Time: Fishing beginning at day light April 1, 2023, Check-in 3:00 p.m. to 3:30 p.m., Weigh-in 3:30 p.m.

Cost; $150 per team

Prizes: First Place Team $1,000, Top 10 places receive cash prize, Youth Big Fish Contest trophies (3 age brackets), Adult Big Fish Contest $250

Registration: All fees must be paid by 12:00 p.m. March 30th , 2023. See registration link above.

Raffle: will be multiple grand prizes for the raffle. For raffle information please contact Lee Parker, Lee.parker@perry-ga.gov or 478-338-0011
RETURN REGISTRATION FORMS TO:
ATTN: Lee Parker
P.O. Box 2030
PERRY, GA 31069
Lee.parker@perry-ga.gov
(478) 988-2854
DEADLINE: NOON – March 24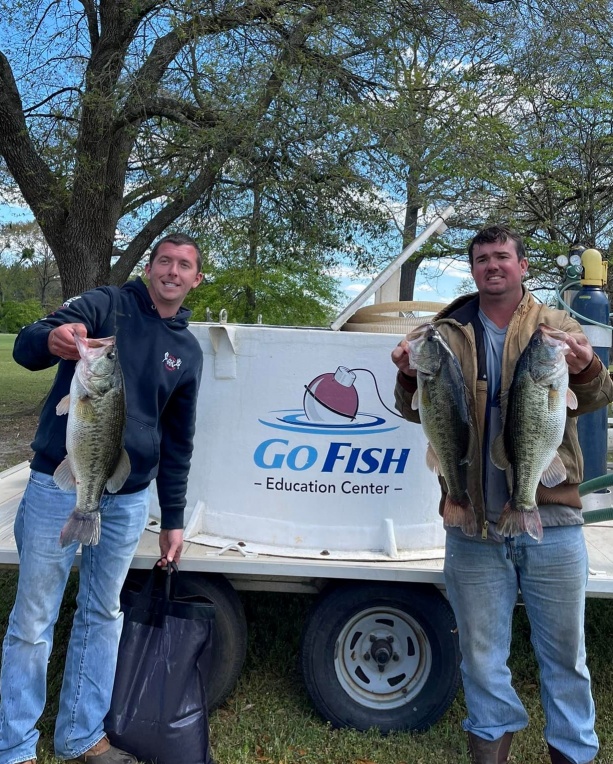 Perry Dogwood Festival: The 2023 Perry Rotary Bass Fishing Tournament is an officially sanctioned event of the Annual Perry Dogwood Festival. For a complete schedule of festival events go to www.perrygachamber.com/dogwwodfestival