Registration Now Opened
Rotarians and friends of Rotary riding in the 2018 Rotary District 6920 Ride to End Polio must register using the applications provided here. If you choose to pay online we will send you an invoice via paypal once we receive your application. A charge of $5 will be added to cover the costs of processing credit card payments.
Please click on the link below for Registration Instructions for the 2018 Ride to End Polio.
Register for the 2018 Perry Rotary Ride to End Polio
Once you have completed the form, please print a copy, sign the form where indicated and return your completed application with your entry fee (if paying by check) made out to Perry Rotary Club to the following address.
Rotary Club of Perry
Ride to End Polio
P.O. Box 1770
Perry, GA 31069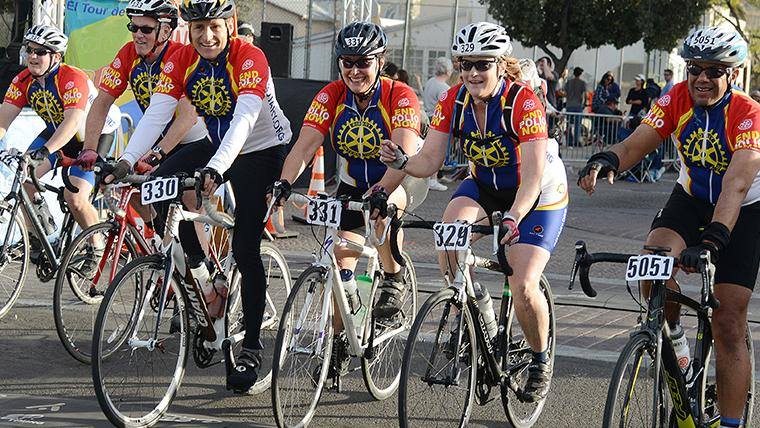 Photo Courtesy of District 5500 Ride to End Polio